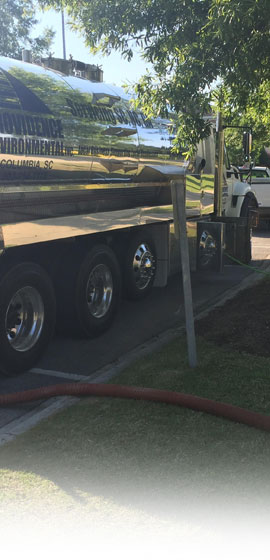 Industrial Cleaning Services in South Carolina
Serving all of South Carolina — Columbia • Greenville • Charleston • Rock Hill
With a wide variety of equipment and experiences, Providence Environmental can be called upon to handle many different jobs.
Whether it be confined space entry cleaning, waste transportation and disposal, line jetting or sampling and waste characterization, Providence provides industrial cleaning services in South Carolina. Our team has the experience and knowledge to handle most any cleaning or waste issue for any industry. Continue reading for more information, frequently asked questions, and a case study:
Industrial Cleaning Frequently Asked Questions
Tank Decommission and Cleaning Case Study
Understanding our customer's needs is crucial for a successful relationship. With such a wide variety of available industrial cleaning services in South Carolina, Providence Environmental strives to work closely with each client to understand their requirements and come up with the most efficient and cost-effective solution. Our industrial cleaning services in South Carolina include:
Video Camera Inspection
CSE
Commercial pressure washing
Sewer jetting and cleaning
Storm drain service
For more information, please call (803) 754-1175 or contact us today.