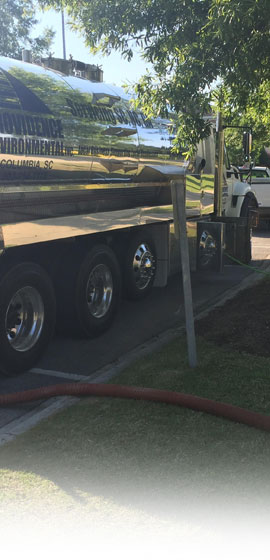 Confined Space Entry in South Carolina
Greenville, SC
If you need a team to conduct confined space entry in South Carolina, we can help you get your worksite into a safer condition. Industrial work environments require workers to maneuver throughout a wide range of conditions each day. In some cases, dealing with tighter spaces is critical for a project. While that might sound innocent enough to newcomers, industrial workers know the dangers of working in confined spaces, hence the many precautions that exist for conducting such work.
The term "confined space" usually refers to enclosed environments, such as tanks and silos. When employees have to work in these areas, we can send a team to complete professional confined space entry and cleaning using the necessary precautions.
For instance, our training and professional methods allow us to conduct confined space cleaning services in South Carolina, which eliminates harmful waste from the environment, so your workers can do their job with more peace of mind and efficiency. Hazardous waste is dangerous enough in the open, so it should be no surprise that encountering these materials in a tight space presents significant safety risks. Don't worry; our team can handle these situations safely, so you can worry less and focus on more pressing business matters.
Although tanks are tight spaces to work in, we have the equipment and skills to work in such conditions responsibly. Likewise, silos are dangerous for anyone inside of them, from what's in the air to which materials can accidentally fall into the space.
Entering a confined space to conduct cleaning isn't a task you can hand over to a random crew member; it requires a careful, knowledgeable approach. Find a professional tank cleaner in South Carolina by calling Providence Environmental; our experts are happy to enter confined spaces to make your workplace safer whenever you're ready to schedule an appointment.