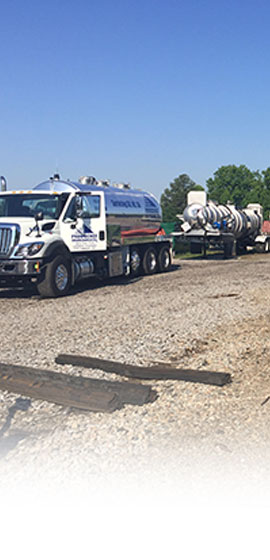 A guiding principle for our associates is simply to
"do the right thing"

.
Providence Environmental was purchased in January, 2008 by Mike and Kim Cannon. With this change, Mike brought his 20 years of manufacturing and environmental experience to Providence. A completely new management team has created a company with unequaled customer service, attention to detail and integrity unrivaled in the industry.
Industrial cleaning and waste disposal are at the core of what we do. With an emphasis on vacuum truck services and transportation, Providence has made a name for itself in the Industrial Cleaning, Government Contracting and Restaurant waste disposal businesses. A "can do" attitude has allowed the company to expand and offer services which our customers desire in the waste disposal and industrial cleaning arena.
With every contract and customer, Providence is committed to protecting and serving our associates, our customers and the environment. A guiding principle for our associates is simply to "do the right thing".
We are committed to recycling wastes and avoiding landfills and land application whenever possible to allow for a green response to virtually all waste disposal.