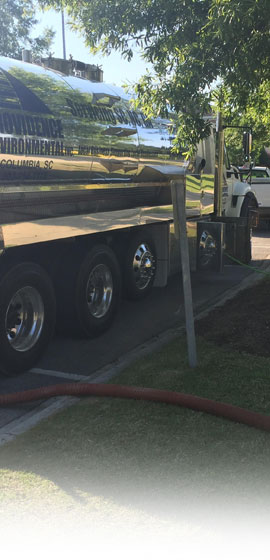 Non-Hazardous Waste Disposal
Non-hazardous waste is waste that doesn't pose a severe threat to the environment or people. However, it can still cause damage the same way any other waste or debris can. Local and state governments regulate the waste, so you need to properly dispose of the non-hazardous materials.
Providence Environmental is here to help with all your non-hazardous waste disposal needs. There are plenty of ways to produce this kind of waste, including during the production of products and goods. Electric power generation is also a non-hazardous waste producer. Most of the waste produced in the United States is non-hazardous, but the grey area lies when the waste comes from medical, industrial, or office settings.
One important aspect is identifying the waste properly. Is it hazardous or non-hazardous? If you incorrectly dispose of the hazardous waste, your company could face fees and fines. Medical and chemical lab waste can be the most challenging to correctly identify as toxic or non-toxic.
Working with a reliable and trustworthy company like Providence Environmental will help you with proper non-hazardous waste removal. Our company is the top in the industry thanks to our customer service that goes above and beyond, attention to detail, and unrivaled integrity. You'll find that there's no job too large or too small for us to handle.
Our non-hazardous waste disposal reaches South Carolina, but we also work in other states across the country. Waste disposal is the core of what we do, but it's not all we tackle. Our company was able to expand thanks to our hard work and top-notch services. We work hard to keep as much as we can out of landfills. A greener Earth is a better planet for everyone, so Providence Environmental promises to recycle where we can.
If you're interested in teaming up with Providence Environmental for non-hazardous waste disposal, contact us today to find out more information. We have other waste removal services we offer, as well.