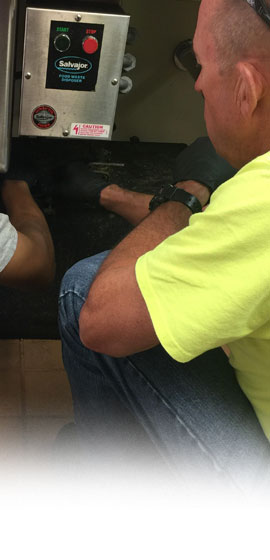 Oil Collection and Grease Trap Waste Disposal
Serving all of South Carolina — Columbia • Greenville • Charleston • Rock Hill
Total solutions for oil collection, grease trap waste disposal, line jetting and container services.
Oil and grease management is an important, if not thankless, function of any responsible restaurant. Whether it be grease trap waste disposal, waste cooking oil collection, Providence can manage your grease waste efficiently and responsibly.
Restaurant oil and grease management frequently asked questions.
We know restaurant owners have a lot on their plates. At Providence, we take care of scheduling your grease trap services and used cooking oil pick up. We also have great relationships with city inspectors all over the state to make sure you are in compliance with the city.
Providence Environmental can provide line jetting services as well as container management. We offer a one stop solution for all of your waste and disposal needs. Our services to restaurants in South Carolina may include:
WVO collection and disposal
Yellow grease collection, disposal, and removal
Line jetting
Video Camera Inspection
For more information, please call (803) 754-1175 or contact us today.