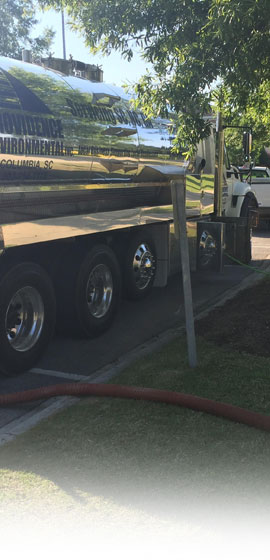 Grease Trap Cleaning Services in South Carolina
There are few things restaurant employees look forward to less than attempting to clean out a grease trap. Not only can the noxious smell permeate the entire building if done incorrectly, but it also exposes workers to many possible sources of contamination that can lead to illness. There are many reasons why it's better to hire an outside company to handle this particularly undesirable task. When you're looking for a high-quality, professional team to handle your waste, Providence Environmental proudly offers grease trap cleaning services in South Carolina and throughout the Southeast.
A grease trap works by providing a place for grease and oil to collect instead of being fed directly into the sewer system, where it can wreak havoc. Instead, the water continues to flow while the grease and oil float to the top. Most pipes, septic tanks, and sewer systems aren't designed to handle the grease and oil. If left unchecked, this can lead to backups, leaks, and unpleasant smells throughout your space. There are even some municipalities that require the use of a grease trap to ensure the sewer system doesn't break down.
This is where Providence Environmental comes in. We provide a variety of grease trap cleaning services in South Carolina, to ensure your system is fully operational. Our team pumps and cleans your grease trap, hauling away the waste to be disposed of in an environmentally friendly way. We can also provide a variety of other services while on site, including removal of used cooking and frying oils, line jetting, and more.
When you're looking for professionals to manage the grease trap in your restaurant, give the team at Providence Environmental a call. We'll work hard to show you why we are the premier name in grease trap cleaning services in South Carolina and throughout the Southeast. Give us a call today at (803) 754-1175 for more information and to schedule your service!