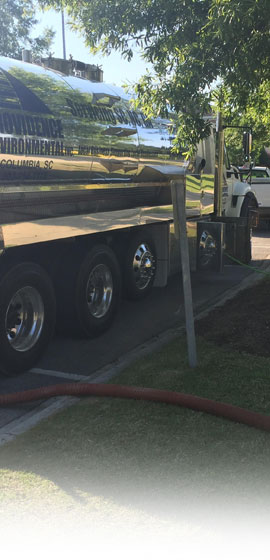 Sand Trap Cleaning
Sand traps remove the excess rain and ground water from paved streets, parking lots, and sidewalks. Sand traps feature various designs, but they all operate in the same way. There's a drain inlet that opens to the storm drain and is covered by a curb inlet or grate to keep pedestrians and vehicles from descending into the opening.
These contraptions prevent sediment from entering the drainage system because they sink to the bottom, allowing the lighter objects to rise to the top. The bottom-dwelling sand, grit, leaves, and other debris accumulate, so you'll need to call professionals to remove it before it becomes a nuisance. The sand will begin to block the baffle, which leads to the contraption overflowing. Nobody has the time or energy to deal with that mess. You've got better things to worry about.
Contact Providence Environmental to provide your sand trap cleaning in South Carolina. We'll work with your business to plan out a set schedule that will best work for you. Providence will come in when you need it most and do our best not to disrupt your day to day operations.
Providence Environmental has the expertise and equipment to handle catch basin cleanings. We know that you need the sand traps and catch basins to operate at optimum efficiency. If they don't, you could end up with flooding and sediment in the treatment. These cleanings will help prevent contaminants from entering into the storm sewer plants.
We've made a name for ourselves with our "can do" attitude and following our guiding principle of "do the right thing." We believe in putting our clients first. We're committed to helping and protecting our environment and customers. Providence Environmental has been able to expand our services because of these values. Turn to us when you're in need of grit trap cleaning in South Carolina. We also serve the surrounding areas. Trust Providence Environmental. Trust the best in the industry.