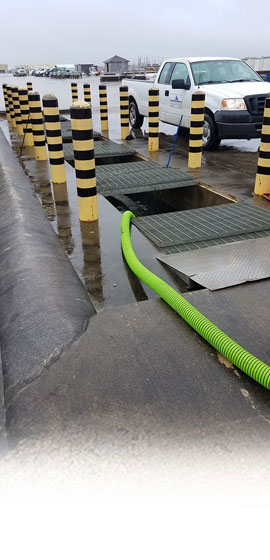 Government Services Frequently Asked Questions
What types of government facilities have you provided services to?
Air Force
Coast Guard
Marine
Army
Federal and State Prisons
Schools
Veterans Administration
What NAICS codes do you fall under?
Most of the work we perform for various government entities fall under the 562XX to include Waste Management and Remediation Services.
Are you open to being a subcontractor or teaming for certain contracts?
Currently, Providence Environmental teams with a several reputable firms to include Women Owned, HUBZone, SDVO, and 8(a). We are very comfortable working both as a prime contractor or as a subcontractor.
What geographic regions do you cover?
During the past year, we have performed work as far north as New York, as far south as Florida and as far west as Kansas. The size and scope of a project dictates where we will travel. Should you have a particular project in mind, do not let proximity keep you from inquiring as to our ability to manage a project.
Can you accept IMPACT cards as well as WAWF?
Yes. We have been involved with contracting with the DOD and Federal government for well over 10 years. We have adapted to most any payment method which has been presented to us by our customers.