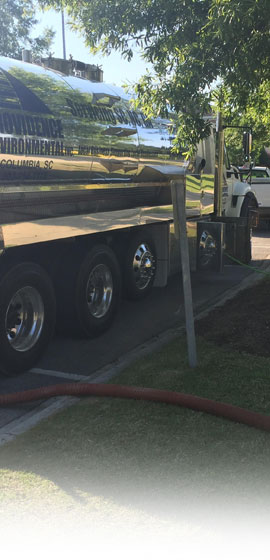 Car Wash Cleaning
Did you know that using a car wash to clean your car is more environmentally friendly than washing your vehicle at home? They use less water by recycling the moisture, making them a sustainable option for car owners, and recycled water is energy efficient for the facility owners.
All washing facility tanks are different, but they all operate in the same general manner. The wastewater collects in large tanks after every car wash, and the water undergoes a treatment to remove odors, chemicals, and other contaminants. The water then moves back to the car wash, awaiting its next use. The treated water leaves behind sludge and other debris that you'll need to clean and properly dispose of. Providence Environmental can help with this. Our car wash cleaning in South Carolina will ensure your system runs effectively and efficiently. Improper disposal can lead to health hazards from the soil and groundwater contamination.
These reclaimed water systems need cleaning the same as every other system. The debris and grime need to get cleaned out by professionals to keep the system running efficiently. We'll provide top-of-the-line services for your car wash wastewater treatment system. Providence Environmental has been able to expand into more helpful areas thanks to our "can do" attitude.
We're committed to serving each of our clients and customers with our guiding principle: do the right thing. You'll be pleased to hear that we want to avoid landfills and land applications whenever possible. If your business is concerned about choosing a commercial vendor that's not environmentally conscious, then you can feel confident about utilizing our grit trap cleaning services for car washes.
If you're interested in Providence Environmental or want to know more about our cleaning services, feel free to give us a call today. Our friendly and professional customer service representatives would love to chat with you about how we can serve your company. No job is too big or too small.