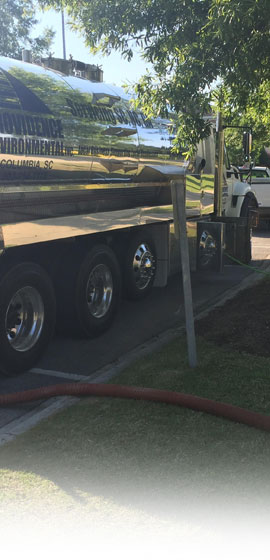 Oil-Water Separator Cleaning in South Carolina
Wastewater that contains oils is harmful to drainage and sewer systems and will easily clog up the pipes over time. Like grease traps or grease interceptors, high quality oil-water separators help remove the oils/fuels/contaminants from the water before it gets to the sewer system.
Routine cleaning is required to ensure the Oil-Water Separator is working properly. Without routine cleaning, the buildup will reduce the performance of the oil-water separator resulting in more contaminants entering the sewer system.
Providence Environmental is equipped with the experience and equipment to ensure that your oil-water separator is cleaned and working properly. By contacting oil-water separator service professionals like Providence Environmental, you can ensure that the material is being removed and disposed of properly.
Professionals are essential for oil-water separator cleaning in South Carolina. By contacting Providence Environmental you can guarantee that your oil-water separator will be serviced properly and routinely.
Don't hesitate to contact our experts about additional oil and grease removal services that you may need. We have the equipment and experience to help your workplace operations run smoothly. Additional services we conduct include but are not limited to used fryer oil collection, sand trap cleaning, sludge hauling, and grease trap or grease interceptor cleaning.