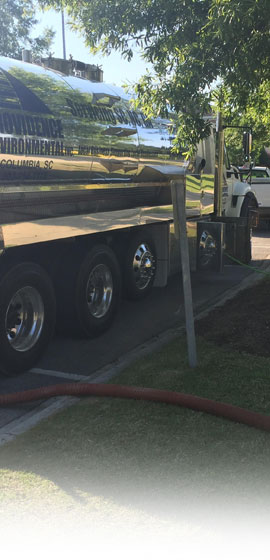 Oil Tank Removal in Greenville, SC
Do you own a restaurant or business that produces industrial waste in South Carolina? Then it's time to turn to Providence Environmental for all your industrial waste, used cooking oil, and oil tank removal in Greenville, South Carolina. Our experienced team has the knowledge to handle almost any waste issue that arises. We work across multiple industries to provide the best services to our clients.
We approach each job with an eco-friendly mindset because we care about lessening the amount of waste that goes into the planet's landfills. When Mike and Kim Cannon bought Providence Environmental back in 2008, Mike brought over 20 years of manufacturing and environmental experience to make this incredible business better. Our focus remains on environmental friendliness, attention to detail, and providing our clients with premier customer service.
When it comes to industrial waste disposal in Greenville, South Carolina, there's nobody better for the job than Providence Environmental. We strive to understand our clients' waste needs. Our purpose is to work with you to provide the ideal schedule and the most efficient and cost-effective solution. We will rise to the occasion to meet your company's requirements, no matter how strict they may be.
Providence Environmental works across multiple industries. Our experienced and knowledgeable professionals understand how to provide grease trap services, industrial cleaning services, and government waste disposal in Greenville, South Carolina. We do the dirty work, so you don't have to.
With our can-do attitude, we've greatly expanded the company, which allows us to provide more services. After all, we're committed to providing the best for our customers. Clients know they can depend on us as a reliable oil tank removal business in Greenville, South Carolina. Our guiding principle is to always do the right thing.
Contact us to find out more about what we can offer your business. We look forward to hearing from you soon!