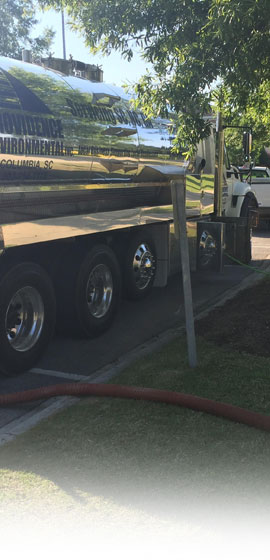 Oil Removal in Charleston, SC
Charleston, South Carolina, is a premier vacation destination for many people across the country. Owning a business that requires oil or grease removal means you need to depend on a reliable company to ensure your company keeps running without any issues. It's a vital step for your business. Luckily, you can trust your oil removal in Charleston, South Carolina, to Providence Environmental. Our owner has over 20 years of experience in the environmental and manufacturing industries.
Providence Environmental attacks each job with a can-do attitude. This way of thinking has allowed us to expand into more industries and perform more services than ever before. We pay close attention to every detail and work with our customers to provide exceptional customer service and care. Our core service is still industrial cleaning and waste disposal, but broadening our horizons has allowed us to better serve our clients.
We understand that schedules can be hectic, but Providence will find the perfect timing to service your restaurant oil removal in Charleston, South Carolina. It's one extra thing off on your checklist you don't have to worry about as an owner or manager.
We've made a name for ourselves in this competitive industry by protecting and serving our customers in the best ways possible. Our guiding principle is to always do the right thing. Providence Environmental will always prioritize our clients and the environment.
Pick up the phone to call the most experienced and knowledgeable industrial oil removal professionals in Charleston, South Carolina. Our kind and friendly customer service team will guide you through our specific services to discover how we can best serve your company. You can trust that our long history in the waste removal industry is backed by loads of skill.
Don't hesitate to reach out and call us with any questions. We're here to serve you, and we look forward to hearing from you!